A Vision for Children in Wales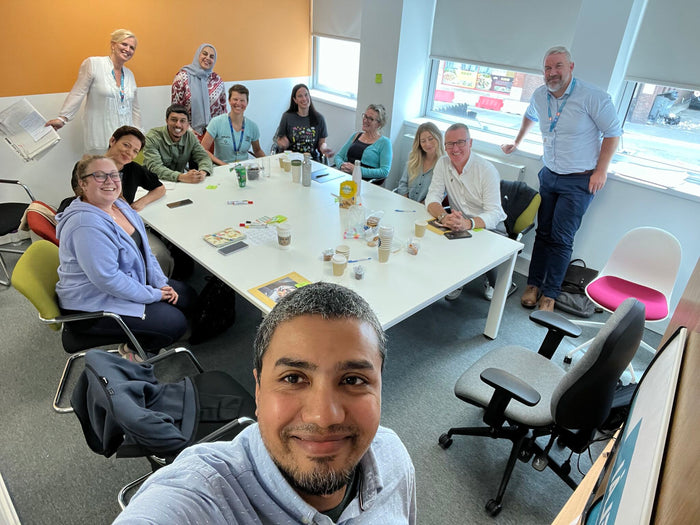 We're honoured to have been invited to an 'Ideas Day', set up by Big Ideas Wales This initiative is aimed at developing future entrepreneurs, a vision that is now taking root in the hearts of children across Wales.
Written by Kamal Ali, founder of My Salah Mat

The Power of Ideas

For me, ideas are like oxygen for the lungs, indispensable and vital. They are like sunlight for plants, necessary for growth and vitality. Ideas serve as a compass for a sailor, guiding the course and shaping the journey. For me, ideas are like the melody for a musician, creating rhythm and setting the tune. You could say, I love ideas.

I thoroughly enjoyed listening to all the amazing ideas presented by the creative people in the room. We were literally formulating ideas that can be presented to headteachers in Wales. The key point was not to formulate a structure, but rather to keep it open to interpretation and formed individually by each school. That's because no two schools are the same, no two pupils are the same.

Entrepreneurship: A Path to Change

Entrepreneurship is not merely about making money; it's about making a real re difference in people's lives. Whether it affects one person, two, or a million, we, as entrepreneurs, develop products and services for the betterment of the lives of the people in our community.

I feel proud of the changes the Welsh Government is making to the school education system. It is through entrepreneurship that we can open doors to the deep inner lives of people. We gain insight into their culture, traditions, issues, and passions. They haven't just opened the door to their world; they've invited us in, showing us the problems they've solved that now benefit people in their world.

Let's see what happens next. Exciting times lie ahead!