How Can I Encourage My Child To Pray At Home?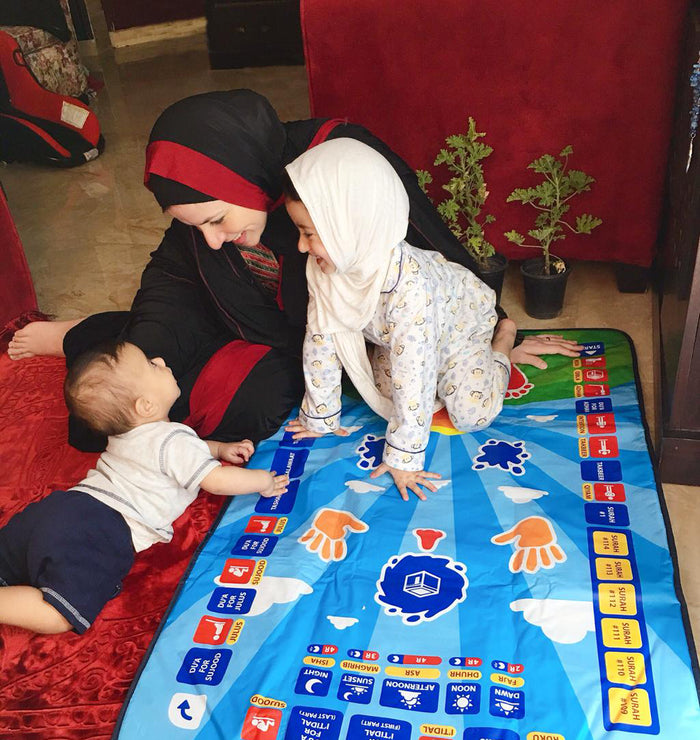 In today's modern world, there are so many distractions for kids learning to pray. iPads, social media, video games, and TV are designed to grab their attention and hold it. Many parents struggle to encourage their children to pray at home, and it can feel overwhelming to communicate to them how important prayer is for their lives.
Thankfully, new research into learning styles, as well as modern interactive educational tools have given parents new ways to help their children connect with their faith. In this post, we're going to provide you with a guide that will explain how you can encourage your child to pray at home.
The Importance Of An Early Connection To Faith
A child won't know anything about Islam other than what they are taught. Because of this, it falls to their parents and teachers to guide them in the right direction and on a path toward Allah (SWT). Although many people find their way to the faith later in life, a good way to encourage your child to pray and engage with Allah (SWT) is to incorporate Salah into their life at an early age. 
Introducing your child to Islam at a young age can be as simple as explaining to them some of the most important stories, but can also include reciting Arabic phrases before they eat, Surahs at night, or even teaching them the Arabic alphabet to get them more accustomed to it. You can also show them iconic images, like the Kaaba, and explain why these locations are so important to the faith. 
Using Interactive Educational Tools
Modern technology has allowed for fascinating new inventions that help kids learn to pray in a fun, interactive way. The My Salah Mat Smart Interactive Kids Prayer Mat is an educational tool that introduces prayer to children from the ages of 3-9 years old. By using an interactive prayer mat, a child can engage with prayer for only 5 minutes each day, and in turn, make long-lasting connections and routines that will last for the rest of their lifetime.
The My Salah Mat Interactive Kids Prayer Mat for kids comes with all 5 prayers included, 36 touch-sensitive keys, audio recitations, and it is available in 15 languages. By using an inclusive tool like this, children from all walks of life and with all different learning styles can begin to make prayer a part of their daily life.
Pray Comfortably At Home With The Help Of Loved Ones
Interactive prayer mats like the Smart Interactive Kids Prayer Mat allow kids to practise prayer at home surrounded by loved ones. This allows their parents or other family members to support them through the process, but also helps them to feel comfortable praying, and build a foundational routine that will lead them to be confident about prayer for the rest of their life. 
Give Your Child The Gift Of Prayer 
There are many ways you can give your child the gift of prayer. We believe that prayer should be an important life of children across the world. Prayer helps children both spiritually and physically, creating long-lasting routines that will be beneficial for them as they grow and thrive. For ideas on how you can introduce your child to prayer, check out our full range of Islamic Educational Products.