Sharing Ramadan and My Salah Mat in Local Schools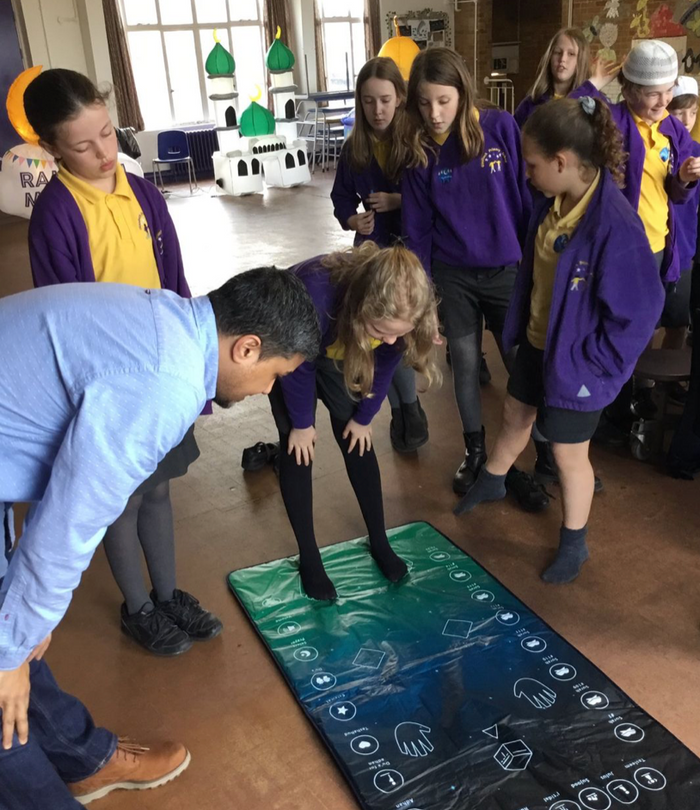 I had a wonderful time presenting about Ramadan to students at my children's Primary Schools. We introduced My Salah Mat, which the children had already seen on TikTok! I was incredibly impressed by their knowledge of Ramadan.

I admired their willingness to try new things. Many children were eager to use the My Salah Mat; several girls tried on hijabs, and the boys tried on Muslim caps.

A huge thank you to Fatiha Ali and Emine Akyuz for organising these presentations. I felt immense pride as a father, watching my son Hamzah and my daughter Maryam present a day in their life while fasting. Their presentation skills were remarkable, and it is hard to believe that they are only 8 and 11 years old, speaking in front of 60+ fellow students! Alhamdulillah!


I would like to extend my gratitude to the fantastic teachers at the Primary Schools, as well as the outstanding support from the headteachers and senior management. The children at your schools are exceptional, and they are undoubtedly receiving an excellent education.