WIN!: Your Child can win a Free MySalahMat by playing Minecraft!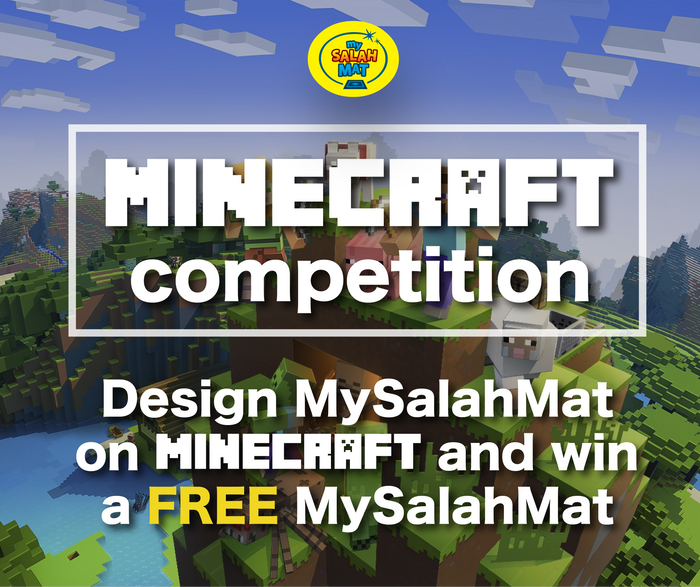 We are so excited to launch this competition!
A few days ago, my son Hamzah was playing Minecraft. He was creating a new world!
I was amazed, he then showed me how he created the My Salah Mat! I loved it! This made me think. What if we could use Minecraft to inspire Salah? Hamzah has shown that this is possible.
.
We have launched a new Worldwide Competition.
If your children play Minecraft, we encourage you to participate in this unique competition– The winning prize is a free MySalahMat.
Even if they don't win they get to see that this game can also be used for Islamic Education. Insha'Allah.
Please see attached to find an HD image of the My Salah Mat which your child can use as a reference.
.
Once your child has created their MySalahMat please email them to i
nfo@mysalahmat.com .
PS Hamzah is now creating the Kaaba in Minecraft!
Remember us in your Duas.