Your local mosque is a true gem in the Community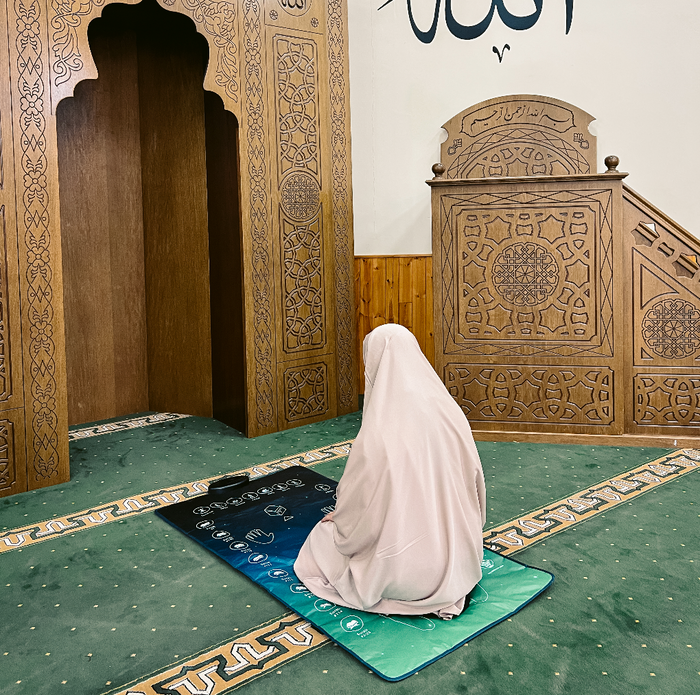 Your local mosque is a true gem in the community. Growing up, I never had the privilege of having a mosque nearby. Since my parents didn't drive, visiting the mosque was limited to Fridays and school holidays.

Now, being able to visit my local mosque brings me immense joy. I cherish these moments, mainly because I can capture photos and videos of the interactive prayer mat I invented, taking these experiences to a whole new level.


Ever since I started Hajj Safe and My Salah Mat, I have had the opportunity to visit numerous cities in the UK, across Europe, and globally. During my travels, I always make a point to visit the local mosque, and it has never failed to impress me. Despite clearly being a visitor, the atmosphere is always warm and welcoming, with no judgment or suspicion. I take my time to observe and appreciate the intricate geometric designs, the beautiful carpets, and especially the mihrab—the adorned area where the imam leads the prayer.


I would love to explore more mosques across the UK and worldwide. It's amazing how mosques can be found in every corner of the globe. In places where there isn't a dedicated building, Muslims often transform a room in a house into a mosque, allowing people to come together and pray.

This aspect of Islam, gathering, seeing one another, and engaging in conversation, is exceptional. It's a religion that emphasises connecting with one another and, most importantly, connecting with God.