Creating the Kabah in Minecraft | A completion for all Muslim Kids!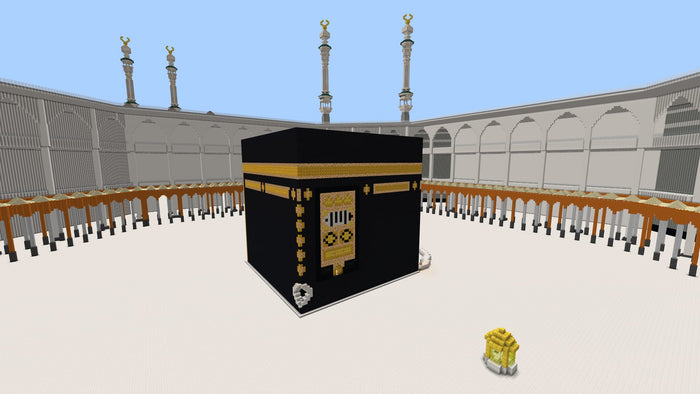 Here at My Salah Mat, we've been trying to create educational projects for children that they could do over the summer, specifically those linked to the pillars of Islam. We came up with the idea of a Minecraft competition to create a virtual version of the Kaabah. We previously did a Minecraft competition where children created the My Salah Mat - here are some of the awesome designs they came up with!
            We launched this new contest in July and kept it going all through summer. Masha'Allah we were amazed and thankful for hundreds of entries from all over the world. The entries ranged from kids as young as 4 all the way up to 18. We had two categories: a winner under the age of twelve and one over. The prize was 50 Minecraft coins or 50 dollars of Amazon vouchers.
            Some of the entries blew us away! The detail of their projects of both internal and external facets of the Kaaba were phenomenal! They made videos, took photos, and posted them on their social media.
            We had three judges for our competition, two who were under the age of twelve as our Minecraft Experts, who shortlisted the top five. Our other judge was Tez Ilyas, a professional comedian famous for his work on Man like Mobeen and The Tez O'clock Show.
 From the beginning we were amazed by his enthusiasm. Tez is a practising muslim who has incoperated his religion into his comedy act. He was thrilled to be part of the competition because he's a fan of Minecraft.
            Tez had the honour of selecting the winner! Out of kindness, he made a video which is posted down below:
            Our winners were 12+ Winner -Mohammed Sadik and Uthmaan and Under 12 Winner - Zaki Usmani and here are images of their work below!
            We hope to hold more such events in the future, using creative tools like Minecraft in interesting ways! It's incredible to see the talent and ingenuity of all those who entered and we'd love to see it again!