My Salah Mat and Maarij Group Sign an Exclusive Contract for the South African Market.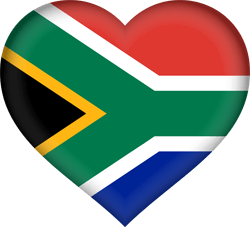 My Salah Mat is happy to announce that we have signed an exclusive contract with Maarij Group to distribute the world's first Interactive Educational Prayer Mat in South Africa. Maarij Group is a holding company that has been working to achieve global penetration in emerging and developing markets over the past 15 years, creating networks and business ecosystems. Harlan Mulford, Commercial Director of Maarij Group, said, "We are delighted with the recent distribution agreement with Kamal Ali, founder of My Salah Mat. The Maarij Group team is committed to empowering Muslim families with Islamic educational toys. Play is an essential learning experience that children need to develop physically, mentally and spiritually. We are always seeking new opportunities to further drive the Islamic toy market forward."
The South African Market
South Africa is an important market for My Salah Mat as it is home to around one million Muslims- 1.5% of the total population. My Salah Mat's contract with Maarij Group has a great deal of potential, as the partnership will facilitate providing My Salah Mat to stockists in South Africa in a smooth and seamless way. In addition, Maarij Group will promote the exposure of the product to potential stockists and consumers, and in this way, it will also benefit from addressing its aim of introducing more inspirational toys to the South African market.
My Salah Mat
My Salah Mat is an interactive prayer mat that is designed to teach children how to perform the Muslim prayer in an enjoyable way through its touch-sensitive technology. My Salah Mat has touch-sensitive buttons and pre-recorded keys for the adhan, prayer times, surahs, duas, and other essential sounds and instructions. In this way, it will encourage the modern generation of children, many of whom have been using technology from an early age, to love praying and learning.
The Global Halal Market
The distribution agreement between My Salah Mat and Maarij Group highlights the importance of the growing global halal market, with the Islamic economy growing at the double the rate of the world economy. For example, global Muslim consumer spending on food and lifestyle products was $1.8 trillion in 2014 and is predicted to reach $2.6. trillion in 2020, and South Africa is no exception. The founder of My Salah Mat, Kamal Ali, stated that he plans to "spread the gift of salah worldwide", and the South African market is an essential part of this. Things are looking positive for this new partnership, which will boost Maarij Group's positioning and business, along with promoting the key ethos and sales of My Salah Mat.
To become a distributor or agent please email us on info@mysalahmat.com