Grand Iftar | Palace of Westminster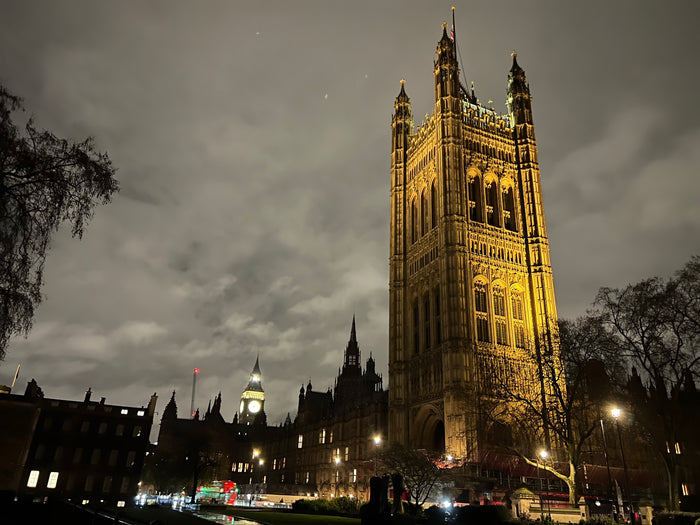 It was an honor to have been invited to the Grand Iftar at the Palace of Westminster, held in the distinguished Speaker's House. I extend my thanks to Mariam for the invitation. Both Mariam Hakim and Hasaam Latif worked tirelessly to organise this amazing event.

I had the pleasure of meeting several inspiring individuals, some of whom I have admired from afar and seen on TV. Among them was Baroness Sayeeda Warsi who has been a source of inspiration for many, including myself.

It was a genuine honor to meet the Ambassador for Palestine, Husam Zomlot – a truly humble person. I enjoyed listening to a melodious Quran recitation by Haris J, a heartfelt speech by Mariah Idrissi and an uplifting address by Omar Salhaone of the founders of the Ramadan Tent Project. The Speaker of the House, Sir Lindsay Hoyle, was genuinely amusing and down-to-earth. MP Sarah Owen presented the event flawlessly, while an emotional speech was delivered by Naz Shah MP.
I made plans to join Haroon Mota on one of his Muslim Hikers expeditions when he visits Wales. I met Abu Nasir, one of the most humble attendees, who could, Insha'Allah, become the Chair of Liverpool Football Club. I waited patiently at the back of the food line with Ali Mitib from The Times News, and the exquisite meal was served by the Royal Nawaab . The evening concluded with a chat with Councillor Hamza Taouzzale, the youngest Lord Mayor in the UK.

Unfortunately, I missed the opportunity to speak with Zara Mohammed from the Muslim Council of Britain, from Islamic Relief Worldwide and many other incredible individuals. I express my heartfelt thanks to the APPG British Muslims for hosting a truly memorable evening.