A genius new product for Reverts | Interactive Prayer Mat by My Salah Mat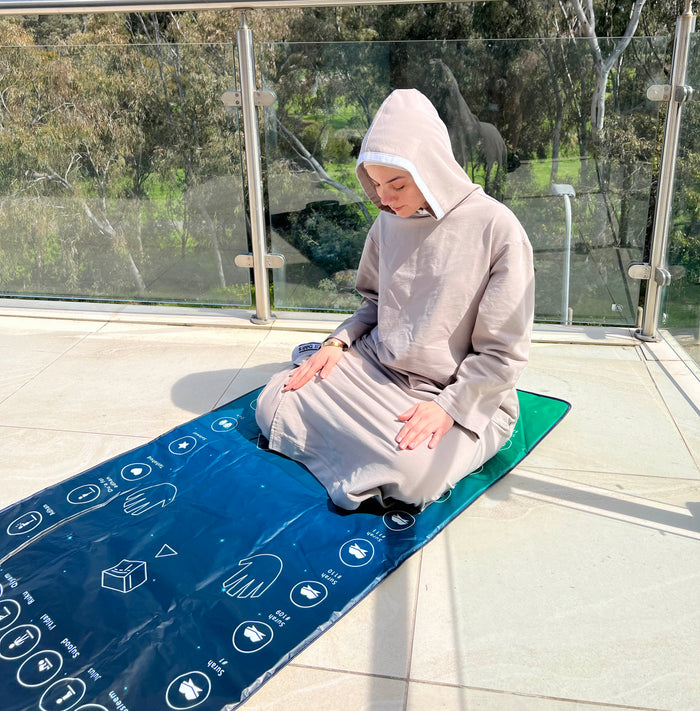 It all started with an Idea 💡

2 years ago we were tracking the feedback which we were receiving on our platforms, at the time a lot of our feedback was happening on TikTok whilst we were creating original content for our interactive Kids Prayer Mat. The feedback had a common theme, it was -

"Is there an adult version?"

As a team we noticed this high demand. I should admit we were not oblivious to this product idea and have discussed it before in our product development meetings, however, our intention is always the utmost of importance when releasing products. It's always about the needs of the people first and money or profit right at the bottom! 

After seeing hundreds of these comments on a weekly basis we decided the time was right to develop and release such a product as the need was definitely there insha'Allah.

The Interactive Adult Prayer Mat 

We have spent the last 2 years developing this product and only 1 month ago released it. Alhamdulillah we couldn't be more happy with the result of this product.

Meet the world's first smart Adult interactive prayer mat, invented by My Salah Mat. Shop Here
Lauren Booth using the Adult Interactive Prayer Mat