MySalahMat Meets Azhar Academy LTD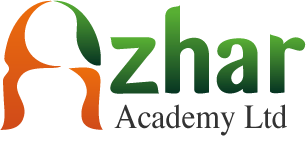 My Salat Mat gained media entrance to the Muslim Lifestyle Show where we interviewed Musaddiq Iqbal, Manager at Azhar Academy LTD.
Musaddiq explained that Azhar Academy is owned by Noor Academy Trust so the business is run separately, but at the end of the year, the proceeds go to the charity for their projects. Also affiliated to the trust are a girls' school and a mosque, and the proceeds fund these and other projects.
Azhar Academy specifically was founded in south London in 2000 and the aim was to provide support where Islamic education is lacking in the community. Azhar Academy sells Islamic books and a wide range of products such as black seed oil, perfumes, electronic items, and tafsir of the Quran, which can all be found on its website.
Musaddiq advises anyone planning to set up a company to do market research and speak to others that have been in the same business to check whether it will be profitable on a long term basis. Ask those who provide genuine advice. Some companies fail if they try to grow to fast as it is difficult to manage finances, so start off slowly and work with several distributors to build up over time.
Here are the links to Musaddiq Iqbal, Manager at Azhar Academy LTD   
Website - https://www.azharacademy.com/shop/gb/
Instagram - https://www.instagram.com/azharacademyltd/