Food for Ramadan Alhamdulillah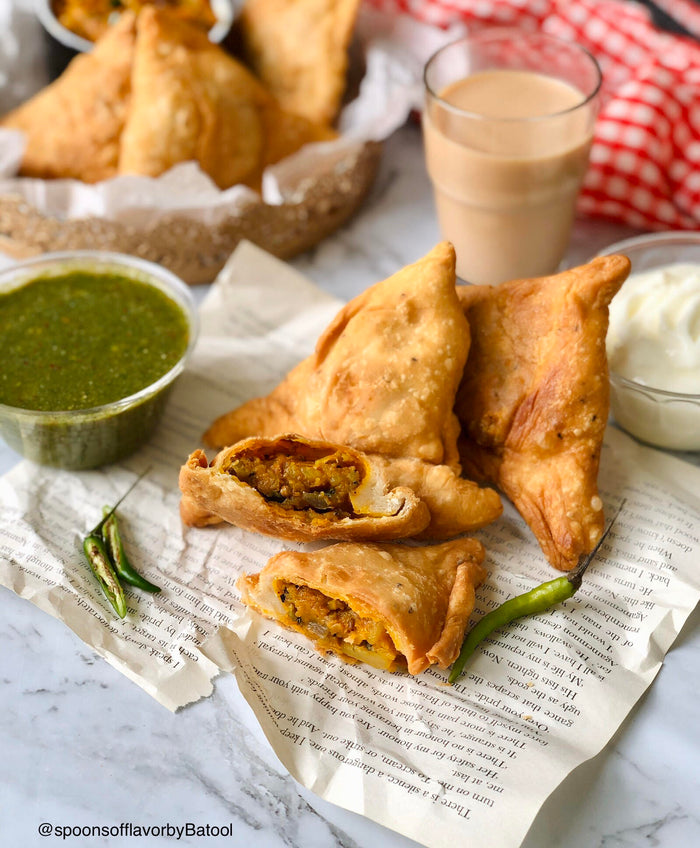 As-salāmu ʿalaykum Brothers & sisters MySalahMat approached me to create this scrump food blog for Ramadan Alhamdulillah. My Name is Batool rizvi and I run @spoonsoffflavorbybatool on Instagram where I share the love of food, show live tutorials, and some classic historical recipes.
The recipes I am going to share are very close to my heart, it reflects my cultural food and brings back heaps of childhood iftar memories with Family. 
I chose these recipes particularly because they are loved by many different cultures  I still rem having these every day for iftar, so bringing all from my kitchen to yours some mouthwatering recipes. 
But before we start, Thank you again to MySalahMat. My Salah Mat is the most interactive way of engaging children to salah, the lovely mat helps children understand the value of salah and Islam, the innovative salah mat is a great learning tool and is also a must-buy for your family.
MANGO LASSI
INGREDIENTS
1 cup plain yoghurt
1/2 cup milk
2 chopped mango or pulp
4 teaspoons sugar, and 1/2 tsp salt or as per taste, A dash of ground cardamom (optional)
Method:
Blend everything together for 2 mins serve chilled  
Samosa

Ingredients:
2 cups all-purpose flour, Ajawein 1/2 tsp, oil 3tbs, salt to taste, water for kneading
This will make 6 big samosas.
Filling:
4 boil potatoes, 1/2 tsp turmeric, 1/2 tap red chilli powder, 1/2 kelongi, 1/2 tsp coriander, 1 chopped onion, 2-3 green chillies.
Method:
Boil potatoes and mix all the dry spices, in a pan heat oil add onions and green chillies fry until light brown add potato mixture, coriander and mix.
Fill the batter in premade bread and deep fry it.
-
Masala Chai
Ingredients:
2 Cups of Full cream milk, 5 Tablespoons of Chai [tea / or 5 tea bags], 1 Cinnamon Stick, 2 Cardamoms, 2 cloves, Small piece of Ginger, 1 Tablespoon of Kesar, 1 tablespoon of honey and 2 Table Spoons of Sugar. 
Method:
In a saucepan heat 2 cups of full cream milk, 5 tbs of Chai (tea/ or 5 tea bags) add 1 cinnamon stick, 2 cardamoms, 2 cloves, a small piece of ginger, 1 tbs of Kesar, 1 tbs honey and 2 tbs sugar. Cook on low flame. For 10 to 15 mins, meanwhile, keep stirring the chai with a deep spoon once cooked give dum for another 3 mins. Serve with biscuits.
Jazak'Allah Khair Sister, We hope everyone can benefit by creating these amazing dishes Insha'Allah.
To find out more about Syeda please Follow her Social Media