New York Toy Fair Adventures: From Flooded Streets to Flavorsome Pizza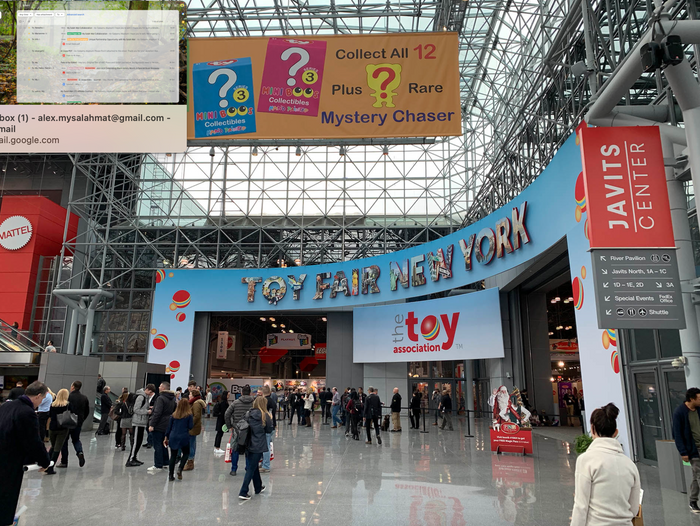 Greetings from the iconic New York Toy Fair! As we navigate through aisles of innovation and creativity, we're brimming with tales to recount. But first, let me whisk you away to the beginning of our journey, a dramatic entrance to the city that never sleeps.
Picture this: New York streets submerged and water gushing everywhere! Our arrival coincided with an unexpected flooding, turning our anticipated drive from the airport to the Jarvis Jacob Convention Centre into a chaotic adventure. The usual hustle and bustle of the Big Apple seemed magnified tenfold, with everyone scrambling for a ride. As the rain lashed and traffic snarled, our Uber fare surged nearly to $200! Everyone, it seemed, was desperate for a taxi that fateful day.
As the clock ticked towards 6 pm (or the early hours of 1 am back home in the U.K.), anxiety gripped us. Would we make it in time to set up our stall? Two hours post our tumultuous ride, exhaustion took over, compounded by a potent mix of jet lag and hunger.
However, there's always a silver lining, isn't there? For us, it was the taste of our very first American pizza. And oh, what a delight it was! Every bite seemed to melt away the fatigue and stress of the day, leaving us rejuvenated and ready to dive into the fair with renewed vigor.