Qatar World Cup 2022 | My Salah Mat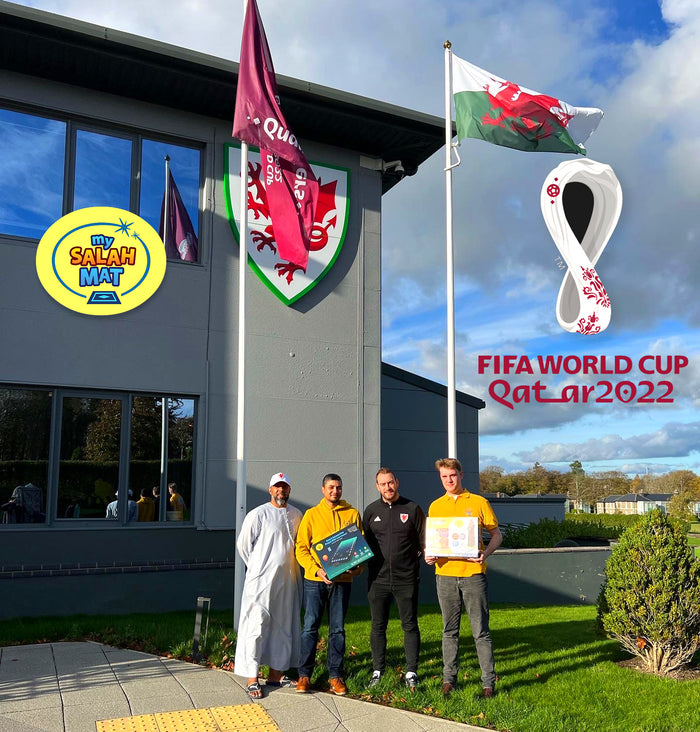 "It will literally fly with the Welsh football team!"

An idea was planted by Economy Minister Vaughan Gething, "Wales are going to the World Cup in Qatar, maybe there is an opportunity there for you" he said.

It's the first time since 1958 that Wales has qualified for the World Cup! Its a historical moment for all Welsh people, we will be very proud to see the welsh team playing in the World Cup.

It got me thinking, I wrote a post on LinkedIn expressing my interest in connecting with the FAW to my surprise Jalal Goni contacted me. Jalal is the co-founder of Amar Cymru a supporters group for the South Asian community to get more involved with Welsh Football.

I was put in touch with Jason Webber who is the Senior Equality Manager at Football Association of Wales. Jason was really interested to help and support My Salah Mat get to Qatar!


My Salah Mat team meeting with Jason, part of the Welsh football team association 

We met Jason today and presented the worlds first interactive prayer mat, designed and invented in Wales. This will now be presented to officials in Qatar. It will literally fly with the Welsh football team! This is such a momentous event for My Salah Mat.

The willingness to bring my idea to life is a reflection of how generous the FAW and welsh team are. My prayers and best wishes are with the team, may they be successful and bring home the World Cup! Whatever happens, they are the pride of Wales already!