Taking My Salah Mat up the highest mountain in Wales!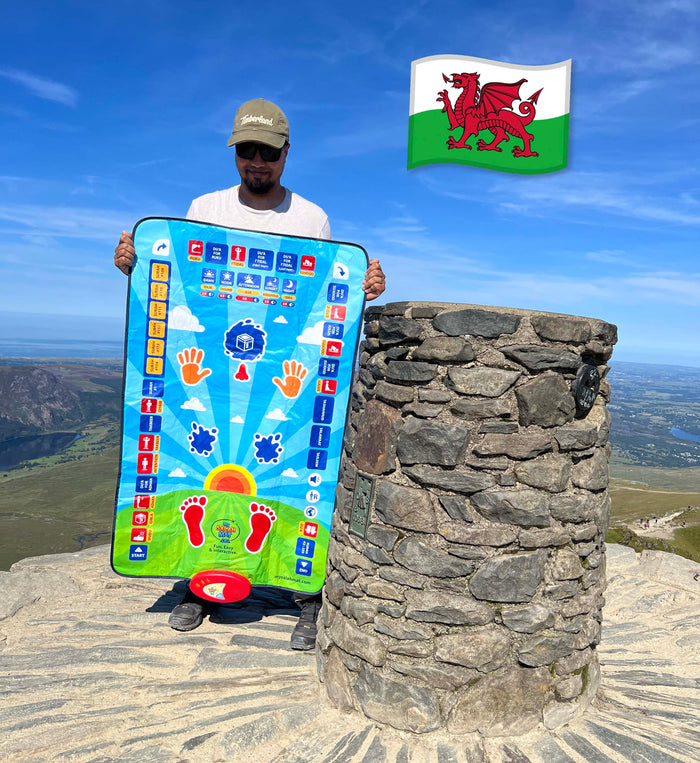 Climbed the highest mountain in Wales! Alhamdulillah!

This time last year I could not have imagined for one second that I would be able to walk up any mountain never mind Snowdonia, the the highest mountain in Wales.

It just goes to show that anything is possible if you practice, focus and be determined! I mean really feel the determination inside of you, it has a unique energy and it just drives you through the challenges that arise while you are on your journey! Be it in business or climbing a mountain!
I am so proud of what I have invented and really proud of being welsh! I fly my invention like a flag wherever I go, always informing international companies that this prayer mat was invented by someone from Wales!
Since writing this article the Welsh authorities have decided to re-name the mountain after its original Welsh name. Snowdonia National Park Authority has voted to use the Welsh name for both the mountain and the region in both Welsh and English contexts.
It means Snowdon will now be called Yr Wyddf. 
The decision to rename the mountain, which has been called Snowdon for 1,000 years, comes after 5,000 people signed a petition calling for the change.